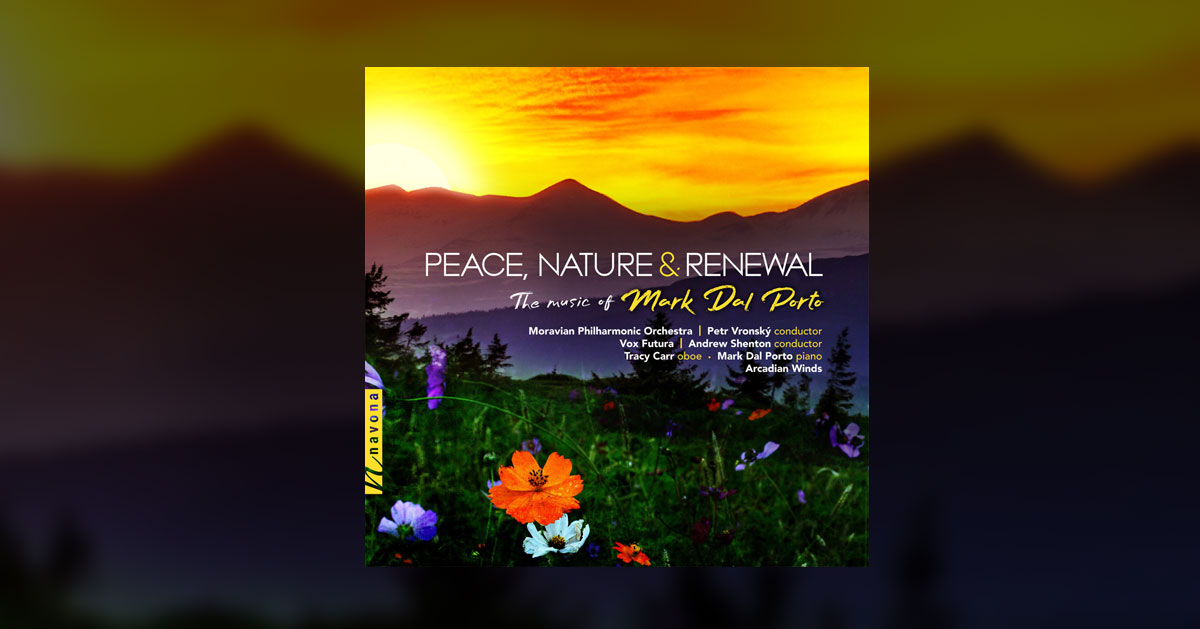 Peace, Nature & Renewal Album Review – Review Graveyard
Share this post:
Peace, Nature, and Renewal: The Music of Mark Dal Porto
Originally posted on www.reviewgraveyard.com
A selection of composer Mark Dal Porto's work is collected on the Navona Records release Peace, Nature & Renewal. The album is the perfect introduction to the composer whose style is wide in scope but perfectly focussed on pure quality…
From the opening, reflective 'Song of Eternity', which has obvious influences of Mahler and Prokofiev with the occasional hint of Holst. To the off-kilter three-part 'Exotic Animals', composer Mark Dal Porto's body of work is diverse and never dull.
What's intriguing about Porto's compositions is that he's not afraid to experiment. The album opens with tracks that are conventional, comfy classical pieces, before slowly throwing a little experimentation in on pieces like 'Romance'. This is a track that is still grounded in traditional classical music, but there's a little insight into the composer's ability to deliver dischord into an otherwise beautifully structured piece.
Everything is thrown out of the window when we get to 'Exotic Animals', a whimsical collection of tracks that sees the instruments, played in an unconventional manner, taking on the guise of animals.
The album closes with one of its high points, the emotionally charged, patriotic sounding 'Mystic Mountain' – which closes on a similar note to Strauss's 'Also Sprach Zarathustra', which is most notable for being used as the opening piece for Kubrick's 2001: A Space Odyssey.